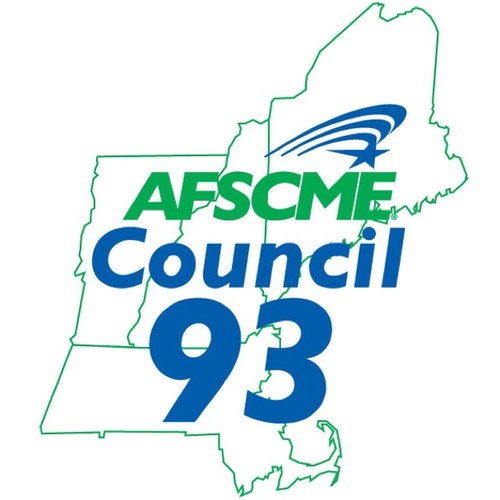 BIG Win for Nashua Custodians!
Nashua – Almost one year ago the Nashua Board of Education voted to explore the option of privatization of 101 union custodian positions in the district. The Board of Education cited the need to save funds in the district's operating budget. But to many in the community, this move was simply another attack on New Hampshire workers and organized labor.
In December of 2015, AFSCME Council 93, the union representing Nashua's custodians, filed an unfair labor complaint with the Public Employee Labor Relations Board (PELRB), asserting that the school district was only bargaining with a portion of the union.
Although the school district continually defended its actions and denied any violation of its bargaining obligations, the PELRB disagreed. Yesterday's decision by the PELRB stated that the school district had, in fact, committed an unfair labor practice. The Public Employee Labor Relations Board also found that the school district had deprived employees of their right to participate in the collective bargaining process through the duly certified bargaining unit.
As a result, the PELRB ordered the school district to "immediately commence bargaining with the union as to all bargaining unit positions." This result can be attributed to the persistent and unwavering efforts of the Nashua custodians, AFSCME Council 93, and numerous labor allies in the surrounding community that stood in Solidarity with the 101 Nashua custodians. Many members of the labor community protested at Nashua School Board meetings in the rain, sleet, snow, and sun to show that the Nashua community was behind the custodial staff and that New Hampshire workers deserve to be treated fairly.
On behalf of the labor community, the New Hampshire AFL-CIO would like to thank all of those individuals and their families for standing strong throughout this battle. The Nashua custodians are an integral part of the Nashua school district. They have ties to students, their families, and the teachers throughout Nashua that could not be replicated by a private company shipping in workers from outside of the Nashua community. We are proud of the efforts of all that were involved in achieving this outcome, and look forward to the fair treatment of the Nashua custodians in the coming bargaining process.
This success shows what is possible when the New Hampshire labor community stands together. There will be more fights like this one, and it is important to remember what we can achieve with Solidarity. Congatulations!
The full PELRB decision can be found online by clicking here.