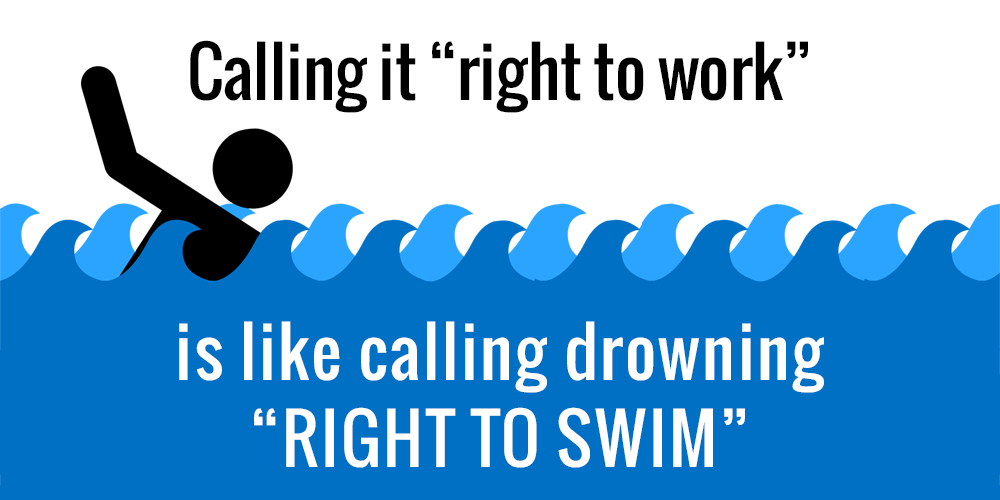 Brothers & Sisters,
Last week hundreds of you came to our side and helped us amplify the voice of all New Hampshire working families as we told our Legislators that we will not stand for fraudulently-labeled "Right-to-Work" laws in the Granite State. Despite heartfelt testimony and statistical evidence presented by many who gave attended, three of the five members of the Senate Commerce Committee voted to to pass SB11-FN. This means that the entire New Hampshire State Senate will vote on this so-called "Right-to-Work" law this THURSDAY, JANUARY 19TH AT 10:00 AM at the New Hampshire State House. We will be gathering together to hand out signs and information starting at 9:00 AM (before the State Senate session).
I know that it is unfortunate that many of us who will be impacted by this theft by deception legislation will be working during this crucial vote. But we are asking every ally, activist, member and community leader to once again join us on THURSDAY at the New Hampshire State House at 9:00 AM to send a message to the New Hampshire State Senate that workers will not sit by quietly while workers rights are being threatened. Together we can beat the corporate special interest pushing dangerous solutions to problems that we do not have!
Please spread the word about the gathering on THURSDAY, and click here to

RSVP via email

, or check out our

Facebook Event Page
WHAT: So-called "Right-to-Work" Senate Vote Solidarity Event
WHEN: Thursday, January 19th 9:00 AM meet-up for the 10:00 AM Senate session
WHERE: New Hampshire State House, 107 North State Street, Concord, New Hampshire
Also, check out this new report by the Economic Policy Institute discrediting claims that so-called "Right to Work" laws benefit state economies.