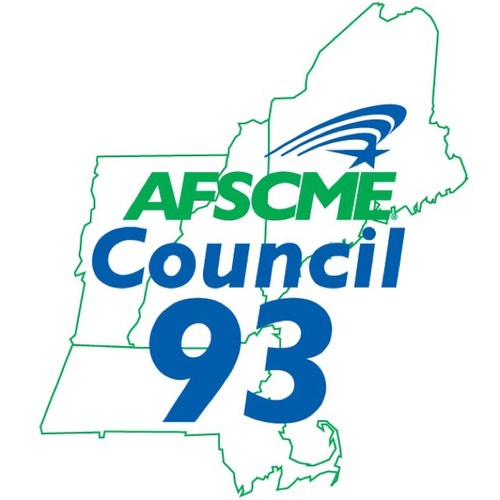 A Revenue-driven Model Would Endanger Safety and Eliminate Taxpayer Oversight
The United States has one of the most complex aviation systems in the world. The
Federal Aviation Administration (FAA) safely and efficiently manages over two million passengers and tons of cargo in the air every day. New Hampshire's 25 public use airports serve over 3,000 pilots and the air transportation needs of over 1.3 million New Hampshire residents, travelers, students and medical and military personnel.
A proposal in the U.S. House of Representatives seeks to privatize the FAA's air traffic control (ATC) system and turn it into a not-for-profit corporation outside of the federal government. ATC privatization would eliminate congressional oversight and break up the FAA, putting our nation's air traffic control system in the hands of private interests. This is especially worrisome, as the proposed ATC provider would not be accountable to Congress or taxpayers.
Privatizing a government function as critical as the management of our air traffic control system sets a dangerous precedent. The responsibility of managing the nation's air traffic and the safety of its passengers should be guided by sound public policy, not the revenue-driven motives of a standalone corporation.
The proposed legislation carries worrisome risks for the people of New Hampshire and the backbone of the nation's air traffic control system—the more than 15,000 air traffic controllers, engineers, safety inspectors and other employees that power it each day. In New England, the FAA maintains a large, diverse workforce of over 1,700 employees.[1] All of these workers power a system that safely and efficiently
moves more aircraft than any other country.
Of course the air traffic control system isn't perfect and can be improved. But privatization will slow down technological progress and planned FAA upgrades, and may increase consumer costs. The measure will complicate the FAA's focus on safety because goals of increasing revenue and reducing costs could be at odds with the FAA's stringent safety mandate.
General aviation supports nearly 800 jobs and contributes over $1 billion in annual economic impact to the State, according to the New Hampshire Department of Transportation.[2] Changing air traffic control to a private, revenue-driven model will hurt general aviation and threaten good paying jobs and the working families who depend on them.
As a union representing thousands of FAA workers nationally, we know with certainty that privatization will eliminate essential workplace benefits and rights that we work hard to protect. Language included in the proposed legislation weakens labor laws and whistleblower protections for these employees and fails to guarantee that every collective bargaining agreement will have a grievance process, basically eliminating the means for employees to resolve workplace issues and protect their rights.
If privatization goes forward, employees performing the same job will have different pay and different benefits. This will decrease morale and make it difficult for the organization to attract and retain skilled and dedicated employees. This is especially serious considering that one-third of air traffic controllers are eligible to retire in the next few years. Over 1,000 have left the agency in the last year alone.
New Englanders fly 80 percent more frequently than the national average.[3] For people in New Hampshire, our air transportation system is essential to a strong economy that helps working families. Air travel powers commerce, fuels tourism and brings us closer to our families and friends.
Threats to workers' rights, our safety and our economy demonstrate that there is too much at stake to justify the privatization of our air traffic control system. The FAA must remain a cohesive unit of federal employees, not a private business focused on revenue and costs.
Frank Moroney
Executive Director,
AFSCME Council 93
AFSCME International
Vice President
Frank Moroney is an AFSCME International Vice President and the Executive Director of AFSCME Council 93, which represents more than 45,000 state, county and municipal employees in Maine, Massachusetts, New Hampshire and Vermont.
DISMCLAIMER
:
The opinions expressed in the above piece are those solely of the author, and not the opinion of the New Hampshire AFL-CIO.
---